"Once again, APSystems has raised the bar in the MLPE industry with their new YC600, staying ahead of the curve for future higher-output solar panels. The standard 25-year warranty gives our clients to provide peace of mind."
"Working with APsystems significantly improved the net profit on the installation due to a decrease in labour time compared to string inverters. Winning this project was highly competitive, and knowing our install times with APsystems was very valuable in ensuring our bid was as accurate as possible while protecting our margins."
"APsystems microinverters made this project successful because of their easy installation. Both microinverter and string systems were initially considered, and APsystems decreased cost and complexity."
"This is the most northern grid-tied solar energy system in the Americas and with such a remote installation, we needed a 3-phase inverter that offered the best combination of performance, reliability and price. The APSystems inverter was clearly the best choice."
"After many years researching on different PV technologies available in the market, we are very proud to work exclusively with APsystems microinverters, it was a right decision for us as a Distributor because we benefit the Installers, Resellers and End Users with easier Installation, better warranty, better solution with a very competitive price."
"APsystems is leading the industry in solar microinverter innovations. Its revolutionary approach of individualized, maximized microinverters paired with its quality products and ease of installation is what separates it from the crowd."
"The microinverter is still a young product compared to string inverters, and APsystems has come to play a good role in the growth of this market. APsystems, with its 500-watt output model, will be a leader in this category."
"APsystems offers the most advanced microinverters on the market today, so adding them to our product offerings is a natural. Our installers and end customers will be impressed by the power and reliability the APsystems solution brings to their solar systems."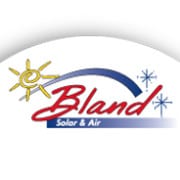 We are choosing APsystems as our microinverter because they are second to none in their functionality, efficiency and durability. Their production specifications are becoming the benchmark of what a microinverter should be able to do and produce.
As a full-service supplier of photovoltaics, we strive to outfit our installers with the top technology and most reliable products available. We're impressed by APsystems products, service and support, and we're glad to offer them in this market.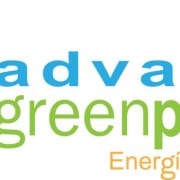 "We are always looking for cutting-edge technology in order to offer the best solutions. Our technology partners in the U.S. like APsystems always provide us with the best quality products."

APsystems has the pulse of the market. They bring stable, consistent products with pricing that helps distributors and end users meet their goal to transition to renewable energy, with realistic and affordable options. Also, the APsystems support team is awesome.
APsystems microinverters are much easier to install than the other 'major' company's inverters. There is no expensive trunk line to stock, as the AC lines are attached to inverters. Also, there is one inverter per two modules, so only half the inverters to install and ground.  With one inverter per two modules, it allows for an easy install for various layouts.
We are very impressed with the quality of the APsystems product as well as the ease of installation. The YC500 fits a niche we have in the marketplace and it really is the solution we have been looking for. Since there is no need to add a trunk line, the APsystems microinverters have saved us time and money. It is compact, easy to wire and perfect for our varied system size installations. The dashboard is a welcomed added benefit to our customers.
"With APsystems and our third-party financing, we are taking an important step towards simplifying and lowering costs of PV system ownership for residential customers."